10 Recipes to Keep You Warm This Weekend
March is always a funny month.  Half of it you're cursing the weather and just hoping spring comes this early for once and the other half you realize it's probably going to snow in April anyway.  Since we're still in the former phase, we might as well embrace warm, healthy comfort food to cozy up with while we hibernate.  Here's a look at some recipes that incorporate what's in season this month!
Naughty Rhubarb Scones
These go well with a bit of clotted cream and strawberry jam in the morning and are the perfect thing to grab on your way out the door. Get the recipe here.
Kumquat Marmalade
If you're not a fan of scones, or strawberry jam, this tangy marmalade on some toast will up your breakfast game just as much. Get the recipe here.
Sausage, Fennel & Asparagus Pizza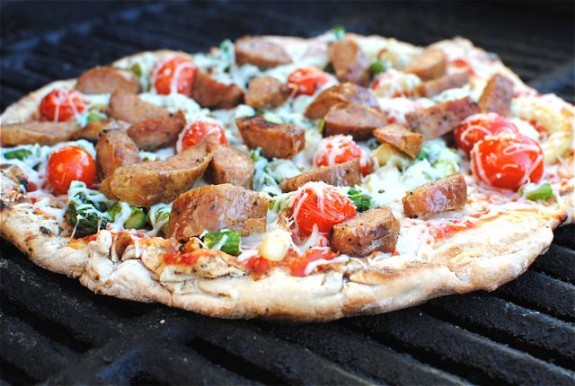 Fancy pizza is the best kind of pizza.
Buttermilk Fennel Vichyssoise
This is one of those soups you can serve either cold or hot.  It's up to you!
Curried Carrot Soup
Because Martha knows what's up.
Asparagus & Spring Onion Risotto
Asparagus AND spring onions are in season this month so this dish is perfect for a a hearty weekend dinner.
Roasted Garlic Asparagus
Garlic? Check. Aspargus? Check. Roasted goodness in the dead of winter? YAAASSS!
Linguine with Sardines, Fennel & Tomato
You could switch up any fish or meat in this if you're not a huge fan of sardines.
Lamb Chops with Ratatouille
This is a great gluten-free dinner during cold winter nights.
Creamy Carrot Rice
This is a lighter option if that risotto is a bit too heavy for you.  And who doesn't like a colourful meal?