7 Anti Valentine Recipes to Eat Alone
You may not have someone to deliver breakfast in bed for you…
…but preparing something the night before is probably the next best thing. Try this Egg Bake with anything you want thrown in!
And no one will ever know whether you ate this stuffed french toast modestly or just finished the whole thing yourself. 😉
First there was bacon. Then we candied it. And then we did this. Everything could use a little chocolate on it.
So this is basically a skillet of cheese. And you could dip whatever your little heart desires into it.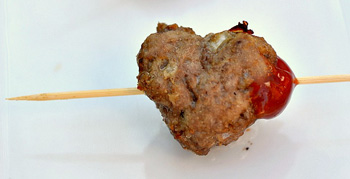 You could use your dinner to illustrate your love life.
And if you're freshly single, this cake is appropriately called the Dump Cake.
This warm cocktail is sure to fill the void of late night snuggles.
You can win FREE money on