Friday Night Munchies: Nachos
Loaded Nachos
This recipe makes it so EVERY chip is covered in cheesy beefy goodness!
Greek Nachos
Munchies don't always have to greasy…
Whole Wheat Nachos
…or unhealthy! These pita nachos are a great healthy alternative!
Breakfast Nachos
Wake and bake, anyone?
Sweet Potato Nachos
Sweet potatoes are another lighter option, and the sweetness will definitely kick the flavour into overdrive!
Baked Potato Nachos
Not looking for a healthy option? These baked potato wedges are a great comfort food alternative.
Italian Style Nachos
Yes, those are baguette chips. We fancy!
Apple Nachos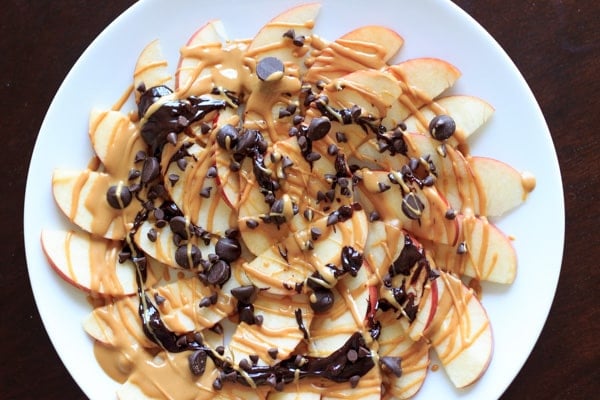 Nachos don't always have to be savoury. These apple 'nachos' are a tasty late night snack and you could even change up the sauces!
Dippin' Chips Dessert Nachos
Mother of sweetness! I guess the berries are in there to alleviate that guilt of having chocolate on chocolate on CHIPS!