Our 10 Favourite Fictional Couples
You know that moment you realize that you've become much more invested in a characters' love life than your own? We've all been there. You're staring at the screen, and your favourite person is about to get heartbroken and you're passionately about to hate the person responsible.
Laurel & Frank
If you're not watching How to Get Away with Murder, I don't know what you're doing with your Thursdays! These two keep things
Phil & Claire Dunphy
Phil and Claire actually make marriage look fun! They compliment each other and balance each other's neurotic goofiness perfectly.
Nick & Jess
These two have gone through enough! I think we can all agree that Schmidt's love for Cece is adorable!
Morticia & Gomez Addams
These two have been #RelationshipGoals since 1991. Who wouldn't want someone who can't wait to rot together for all eternity? That's love.
Monica & Chandler
The Friends couple was the least expected yet it worked so well! Who would've thought!?
Buffy & Spike
Okay, so aside from being slightly abusive, these two getting together was something so many of us were waiting for!
Connor & Oliver
Coliver is the adorable duo that has crossed so many boundaries on television! #PraiseShonda
Harry & Sally
If you haven't seen this hilarious throwback rom-com, you must! It's the perfect tale of opposites attracting!
Lucille & Desi Arnaz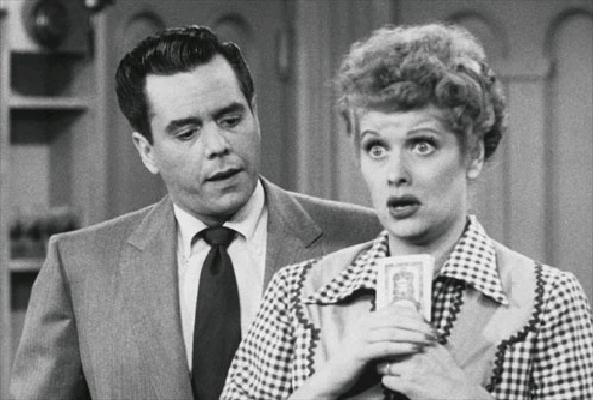 Okay, so I may be a little bias with this one given I've been a die hard fan since childhood. But if you haven't watched a single episode of I Love Lucy, well, you have some 'splainin' to do!
Penny & Leonard Hofstadter
For once, a story of the nice guy getting the girl!
Rory & Jess
And sometimes it's the bad boys that really make you fa in love with a couple.
Zack & Kelly
But this one takes the cake! Zach & Kelly = Forever!
You can win FREE money on