10 Sweaters to Help you Get Lucky
Ugly Christmas sweaters have become such an epidemic. It is without a doubt that you have at least one event where you are required to wear something put together from the craft aisle at your local dollar store and and an old sweater you have no use for. Some of us stick to the basics here; a few pom poms, some glitter, maybe a little tree and you're done! The rest of you got some time on your hands and a different kind of love for all things Christmas and crafty! Well, we figured if you're going to do it, might as well do it right!
Aside from being slightly ill-fitting, this one's got all the necessities of Christmas.
If you're rolling with your boo-ting, might as well get silly!
You could go the extra step and create an entire scene on your upper body. Good luck getting through doors though. Bonus if you take public transit while rocking this one!
Support our favourite man of the feels by sporting this one at your Holiday potluck.
Talk about festive!
This is a different take on the previous one, however, may be a bit itchy throughout the night.
If you're not a sweater person, feel free to get creative and whip up a Christmas tree dress!
All you'll need for this one is some fabric pieces, old socks and a red ball.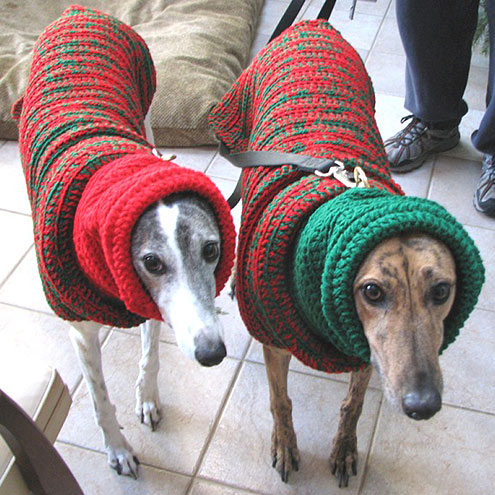 And if you care to subject your furry family to join in, well, we can't promise they're gong to love…
You can win FREE money on